lama tak beli kasut.
susah nak jumpe kasut best.
selama ni pakai sandal je.
since last year beli kasut crocs tu je sbb senang and comfy.
sampai kasut tu dah licin, beli yang baru pon beli yang sama, kaler je lain lol..
hari tu masa anniversary, cakap nak mintak hadiah kasut keje.
tried scholl takde size pulak huhuh..
so hari tu pegi sogo, masuk kedai Clarks. sejak balik Msia, aku lom pernah beli Clarks. Aku rase harga dia ridiculously expensive! Design takde yang menarik hati pulak tu.
Tp sbb aku nak carik kasut bertutup yang comfy, aku try jugak carik kat situ. Bukan tanak brand lain, tp kaki aku ni mmg cap mahal hahah.. kaki aku lebar and panjang. Tak semua kasut aku boleh sarung and sesuai. Aku mmg cepat melecet! Kalau dah melecet aku malas nak pakai kasut!!
Aku jeles dgn orang yang kaki dia sesuai semua jenis kasut, baik murah atau mahal.. lagi jeles bila orang tu boleh masuk je kedai kasut, try semua kasut on display rack ciss...
aku cuba semua kasut bertutup yang ada. tp Clarks ni, kalau bertumit, tinggi sangat tumit dia, kalau takde tumit, flat terus.. iskk.. tp aku sambar jugak lah sepasang sbb syiok..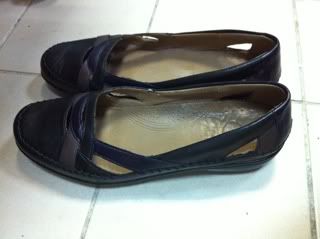 tapi bila dah beli, saiz rase besa sgt. Sbb ni leather, aku takut nnt dia lagi kembang. So, aku pegi balik sogo... tukar saiz...
actually masa nak baya kasut yang ni, aku ada try satu sandal ni... sarung je -- syiok! comfy! tak tipu! cuba korang try!!
sandal yang ni: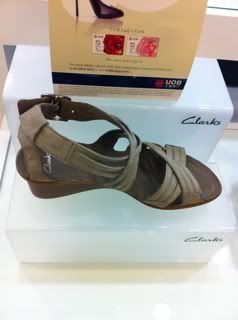 tp sebab dah beli kasut, aku takde la beli sandal tu. So, aku cakap kat DH, nak claim tu as kasut raya and hadiah anniversary hihihi... aci kann???
bila gi sogo balik, aku tukar saiz kasut tu.
andddd.... guess wat?
aku balik dgn 2 paperbag hihihi...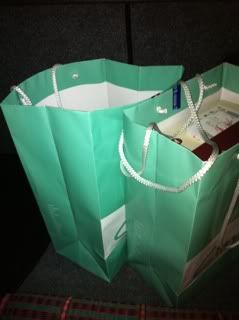 hihihi... idaman hati sudah dimiliki...
gamba ciwi ai... jangan mare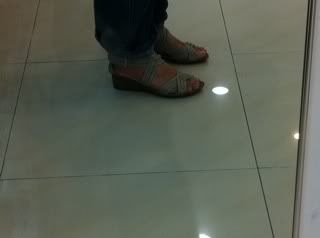 hihihi...
and paling best... DH dah bayarkan credit card ku woohoo... (ehh dah masuk lam akaun, tp lom settle CC hihi)...
"thank you darling.. muahhsss"