Lama tak ber babywearing... Sabtu hari tu saje je carry dia guna wrap, wenduu woo mau mengendong itu kicik!
Memula menggelupur takmo... Jalan2 sket, terus lena...
the chronology: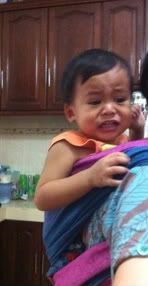 muka protes!!
jalan2 sikit, suda mau lena...
dah lena.... zzzzz...
Letak atas katil sbb nak bersiap gi rumah mak... Nak pegi tu, angkat dia and wrap balik...
Nilah muka dia... Mamai mamai lagi...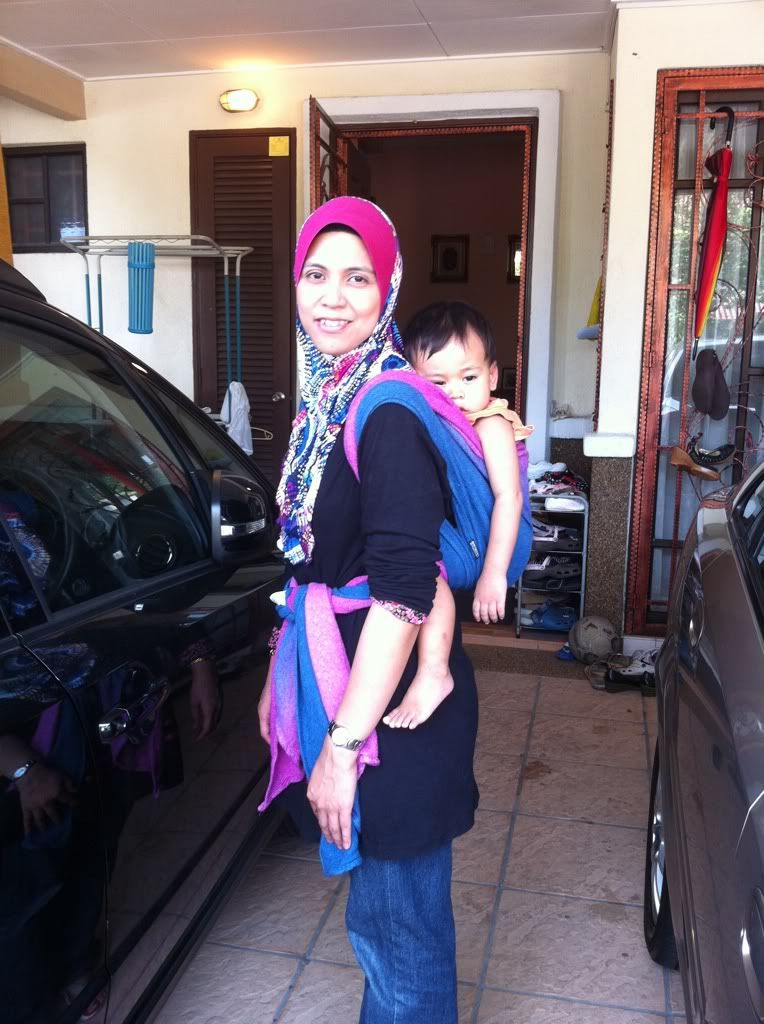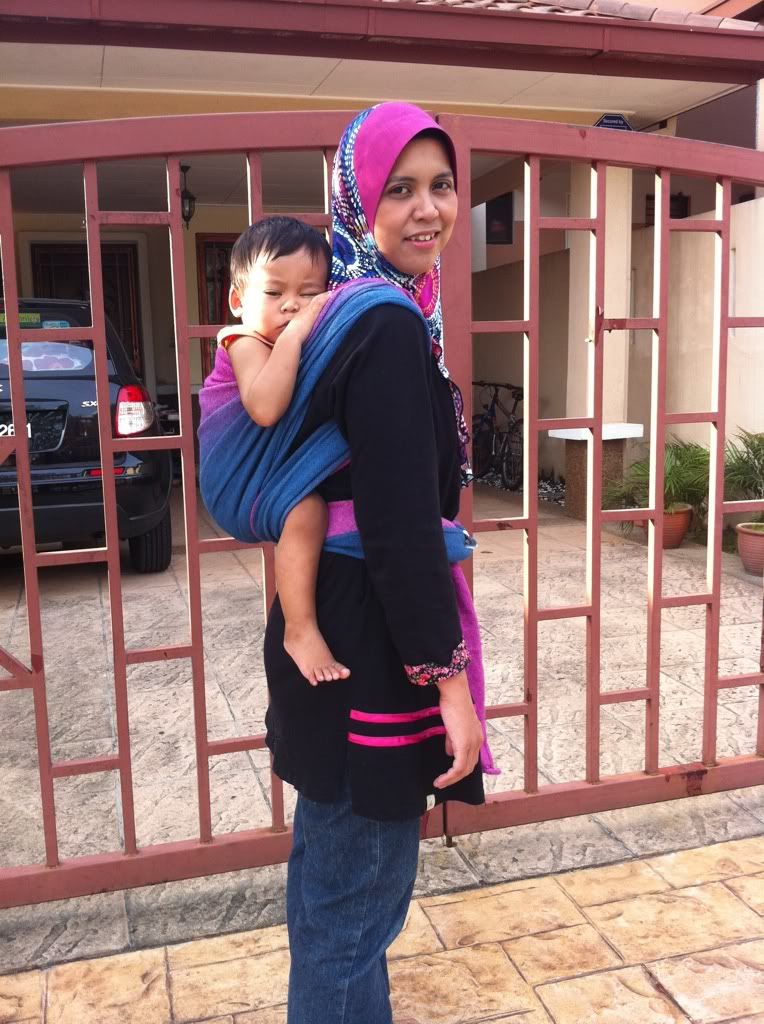 Wrap - Azur 55% linen grad dye
Size 4 (3.7m)
Style of carry: rucksack backcarry - ruck tie in front (RTIF)