sejak puasa, aku rajin masuk dapur. b4 balik dah pikir nak masak apa.. iskk pening gak kepala pikir nak buka apa. So far, baru 2x gi pasar Ramadhan. Ahh frust lah pegi pasar ramadhan pon... dah la mahal... takde yang menarik pon..
Puasa pertama, aku buat lauk biasa2 je... and masak premix brownie..
hari kedua, aku beli ayam golek kat pasar Ramadhan.. humang aiiii RM20 seekor okeh..
hari ketiga pulak, aku dengan tebiat nye buat Chocolate Cheese Cupcakes... hihih... saje je teringin sejak tengok kat blog
Che Yan
.. and member kat fb tunjuk gamba..
resipi amik
sini
.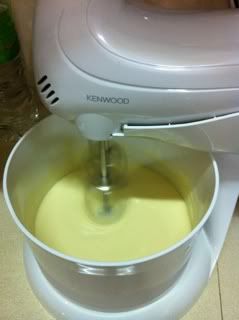 cheese mix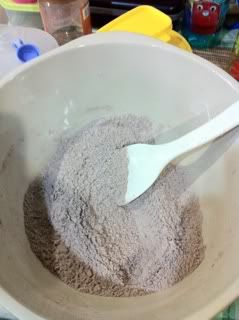 the chocolate mix -- ni aku malas nak pakai mixer (malas nak basuh mixer bowl.. ciss..)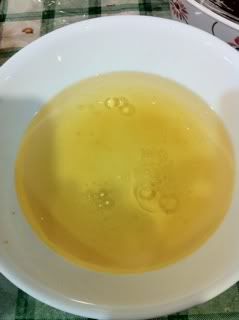 oil+air+vanilla essence (takde extract)+vinegar
dah kacau2...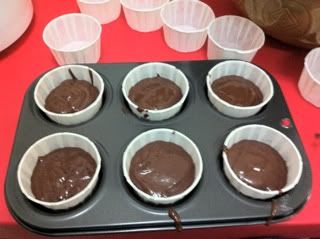 masuk dalam large-sized cups -- ni boleh dapat 12 cups, so aku agak2 la masuk dalam 2/3 cups... sorry, comot la acik buat..
pastu boh the cheese mix.. actually dapat penuh cup
aku dapat 12 cups, tp ada bekas muffin tu 1 je, sib baik pakai cups yang keras tu. Kalau tak, sure kembang kalau pakai papercup yang lembik tu.. ohh yang 'hitam' kat atas tu adalah lebihan chocolate mix, sayang
tak boleh jilat
nak buang, so aku letak kan je atas tu..
masuk dalam oven... yang 6 lagi cups just letak je atas tray tu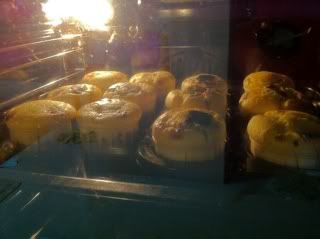 vah vah vahhh... suda naik.....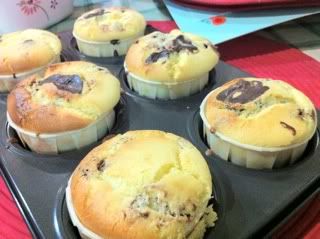 kita tau dia dah masak bila 'cucuk' coklat cake dah tak melekat kat lidi/stick and cheese tu dah brown2 gitu..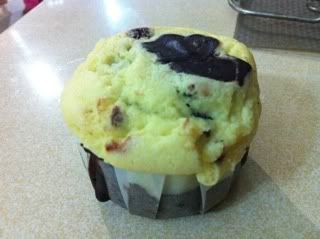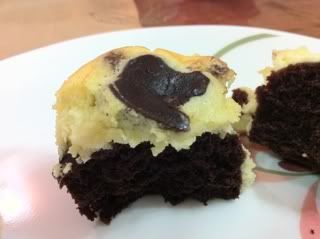 ini lah ropanya...
Verdict:
best gak... cuma, chocolate cake aku tak gebus sgt, and kurang manis (sbb aku mmg kurangkan gula)... and makan 1 je pon kenyang gila....
anyway, ni lah iftar kami hari ketiga....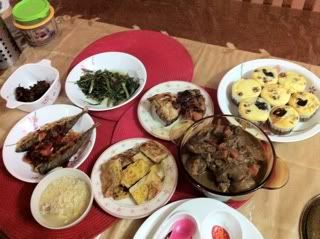 ayam beriyani guna rempah beli kat Hanifa Jalan Masjid India, patut masuk dalam nasik, tp sebab bau dia macam tak sedap je (hahaha), aku tak jadik masuk dlm nasik, so just jadikkan lauk utk nasik putih je... ayam & murtabak tu balance hari sebelum tu.. sayur kangkung goreng & ikan berlada, and my CC cupcakes...